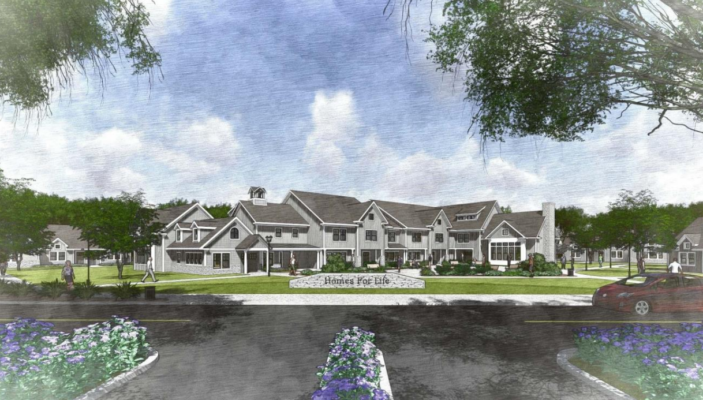 Homes for Life Intentional Community Feasibility Report: Addressing Public Concerns
Homes For Life Foundation's (HFL) mission is to address an urgent issue in Delaware: the affordable housing crisis for adults with intellectual/developmental disabilities (I/DDs). Over the past 25 years, the foundation, led by husband and wife team, Dr. Lanny and Micki Edelsohn, has raised millions of dollars to build and furnish dozens of homes and condos that house 104 Delawareans with I/DD. The foundation's latest project, an affordable, consumer-controlled intentional community in DE, aims to house 30 more individuals with I/DD.
Last year, the Ford Foundation awarded HFL a grant to write a feasibility report entitled "Building an Intentional Community in Delaware." In the report, that was published in February 2017, the authors note:
"The [intentional community] intends to provide adults with I/DD their community of choice by providing an innovative, affordable, and supportive housing option that encourages independence, respects choice, supports a safe and healthy lifestyle, and promotes taking full advantage of employment, social, and educational opportunities in the broader community." Click here to read the full feasibility report.
Since the report was published, some individuals have expressed concerns about the prospective community, accusing it of being "institutional." Madison House Autism Foundation's National Director of Housing and National Coordinator of the Coalition of Community Choice (CCC), Desiree Kameka, is a tenacious advocate for housing choice and a contributing author of the HFL report.
Kameka recently wrote a letter to Darren Walker, President of the Ford Foundation, responding to concerns that the intentional community will limit the autonomy and choice of adults with I/DD. Kameka writes:
"The opposition to intentional communities and its attribution as a neo-institution is a gross overgeneralization without regard for the vast difference in service delivery models. Moreover, this biased ideology stems from those who have not built relationships with neurodiverse citizens who have chosen to live in intentional communities." Click here to read Kameka's full letter to the Ford Foundation.
Now, more than ever, it is important to embrace the array of housing options for adults with I/DDs. While one individual may feel uncomfortable living in an intentional community, this may be an ideal choice for another.
Madison House Autism Foundation (MHAF) is dedicated to creating spaces for adults with autism and other I/DDs to share their ideas regarding housing issues. Last year at the HCBS Conference, MHAF arranged and moderated a discussion with six self-advocates who live in intentional communities in California, Texas, North Carolina, and Florida. These self-advocates shared their stories and described why their choice of living on a farmstead, neurodiverse cohousing community, or other intentional community should be preserved.
To learn more about their perspectives, watch the discussion below:
---