Finding information about your state:
Telling your story and the barriers you face because of lack of access to housing, services, or other community opportunities is the most important advocacy tool. Many government leaders are unaware of the challenges individuals with intellectual/developmental disabilities and their families face.  It is also important to show that your story is just one of many.
The Autism Housing Network has an array of infographics from national sources: http://www.autismhousingnetwork.org/education/statistics-to-share/
The following 2-part presentation was given by Desiree Kameka, Director of Community Engagement & Housing Networks at Madison House Autism Foundation at the Together for Choice Conference in 2015. 
The first part shares policy changes that will influence current and future home, work, recreational and day program options. In Part 2, she walks through several websites and shows advocates how to put together their state's current statistics that bear evidence of the hurdles adults with autism and other I/DD's (intellectual/developmental disabilities) face in adulthood.
"I believe the state prohibition of access of waiver funding to a person's chosen residence or least restrictive setting that would otherwise put them at risk of forced institutionalization, violates Olmstead."
– Desiree Kameka
Other Resource Links:
The Autism Housing Network exists as a platform for creating and sharing housing options and resources for autistic adults and others with intellectual / developmental disabilities (I/DD). It is comprised of a categorized Housing Directory of over 125 listings, over 250+ Resources for those exploring and developing housing, blog of site visits and housing news, and a Forum.
This study has tracked support services trends for over 35 years. Find your 'State Profile' that visually represents: population of persons with I/DD in your state, information about the growth of waivers and residential options in your state, how many people with I/DD are being served, how funding has fluctuated, where people with I/DD are accessing support, supported employment and family support data, etc.
NCI™ is a voluntary effort by developmental disabilities agencies to measure and track their own performance (data not available in all states). NCI measures the outcomes of services provided to individuals and families.  Indicators address key areas of concern including employment, rights, service planning, community inclusion, choice, and health and safety. You can generate charts for your state using many different filters.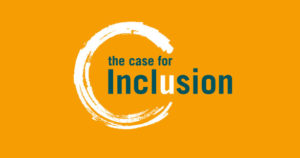 United Cerebral Palsy has released a report every year since 2006 that projects how well each individual state is performing overall. You can generate a 'State Scorecard' that will give you visuals describing waitlists, HCBS and ICF data, competitive employment and family support, and the UCP overall ranking of your state.
The National Low Income Housing Coalition has put together charts and infographics that describe the amount of hours one must work at minimum wage to afford housing in their state. It is clear that even if individuals are able to secure full-time, minimum wage employment, and not lose their Medicaid supports, that they still would not be able to afford  market-rate consumer-controlled housing.

A biennial national rental housing study documenting the severity of the housing affordability crisis experienced by the lowest-income people with disabilities. This report includes county specific housing statistics, describing what percent of one's SSI would be going to housing in their community.
The 2012 Survey on Abuse of People with Disabilities is the first national survey of its kind – one that focuses on incidents of, responses to, and attitudes about abuse or crime victimization of children and adults with disabilities. Abuse is still occurring in the community, at high rates, decades after the push to close "institutions" that were deemed the cause of abuse. It is clear that attitude, not location, is the cause of abuse.